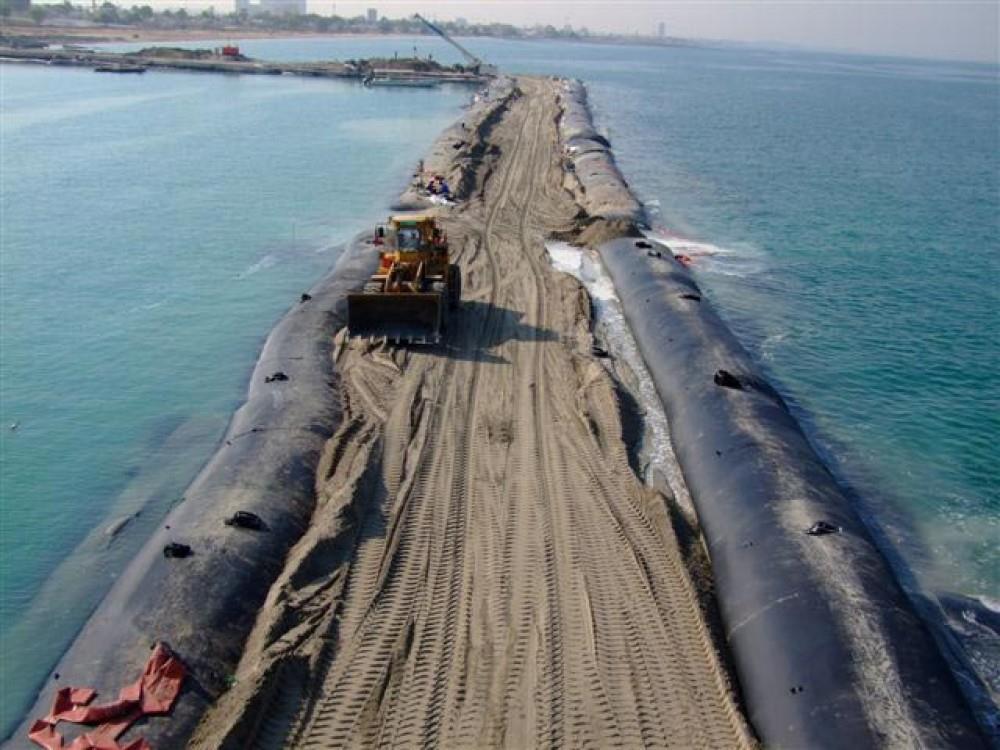 Product description:
Geosynthetic pipe bag adopts high performance, special polypropylene single filament,flat or split film filaments processing, and special sewing molding.Geotube cloth has different levels of strength and permeability, and has high UV resistance and resistance to seawater, microbial erosion and other durability.
Product features:
1. High tensile strength.
2. Strong UV resistance and good durability.
3. Adopt special high-strength suture technology.
4. Acid and alkali corrosion resistance.
5. Flexible size, can be customized as required.
6. Convenient construction.
Product application:
1. Ocean engineering.
2. Bank revetment and breakwater core.
3. Temporary soft foundation approach road.
4. Tubular containment structure.
5. Water conservancy.
6. Environmental engineering.
Item
Unit of Measurement
Result
Model
HT750
Tensile Strength MD
KN/m
130
Tensile Strength CD
KN/m
120
CBR
KN
15
Equivalent Opening Size (O90)
mm
0.4/0.28
Permeability (Q50)
L/

㎡

/s

14
UV resistance
%
85