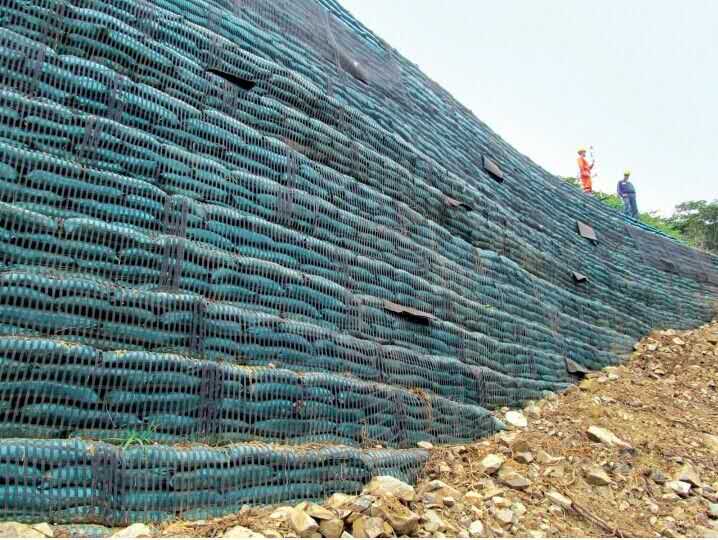 Product description:
PET Non woven fabric Geobag, other name geotextile bag is a bag made of geotextile. It takes advantage of geotextile's resistance to aging,environmental freezing and thawing, high temperature, chemical resistance, and high flexibility and tension.
Product features:
Geosynthetics bags will not change and decay, and can not be degraded for a long time and can resist the erosion of insect pests, with the recognized physical and permeable properties for the industry, geosynthetics bags raw materials resistance to moisture, do not absorb water, water will not damage the bag, and the bag will not be deformed, insoluble in contaminated liquid.
Product application:
Mainly used in the construction of flexible vegetation slope, ecological bag greening, is an important construction method in barren mountain, mine rehabilitation, highway slope greening, river regulation.
| | |
| --- | --- |
| Item | Technical Index |
| Material of fabric | PET fiber |
| Gram weight per square meter | 140~800gsm |
| Weight deviation per unit area | -8 ~ -6 |
| Breaking strength ≥ KN/m | 4.5 ~ 25 |
| Elongation at break/% | 25 ~ 100 |
| CBR bursting strength ≥ KN | 0.6 ~ 4 |
| Tearing strength/ KN | 0.12 ~ 0.6 |