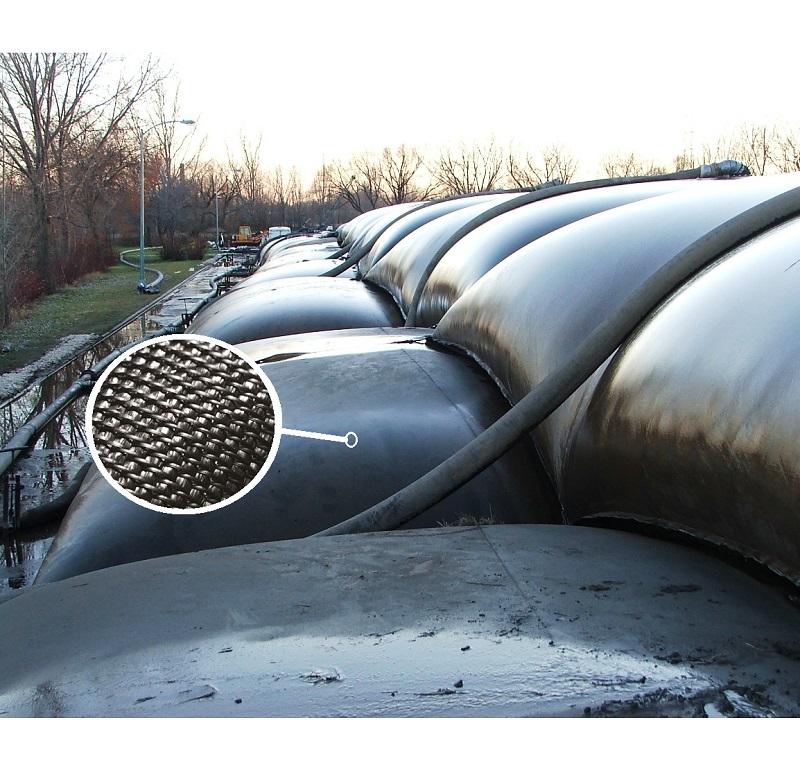 Product description:
Dewatering bags are made by polyester or polypropylene fiber as the raw material, making double sides ironed and pressed needle-punched nonwoven geotextile through the spun bonded technology, and then processed to bag with specified dimension, fill soil sand and fertilizer etc, padding into bag according to local climate, form a new product which could restore or create a new ecosystem. It is a greener environmental protection solutions used for erosion control, embankment, slope protection and shoreline stabilization,stormwater management, and the creation of rain gardens and other functional green spaces.
Product features:
1. High tensile strength.
2. Strong UV resistance and good durability.
3. Adopt special high-strength suture technology.
4. Acid and alkali corrosion resistance.
5. Flexible size, can be customized as required.
6. Convenient construction.
Product application:
1. Ocean engineering.
2. Bank revetment and breakwater core.
3. Temporary soft foundation approach road.
4. Tubular containment structure.
5. Water conservancy.
6. Environmental engineering.
Item
Unit of Measurement

Result
Model
HT500

Tensile Strength MD
KN/m
85
Tensile Strength CD
KN/m
115
CBR
KN
9
Equivalent Opening Size (O90)
mm
0.45
Permeability(O

50

)
L/㎡/s
35
UV resistance
%
90