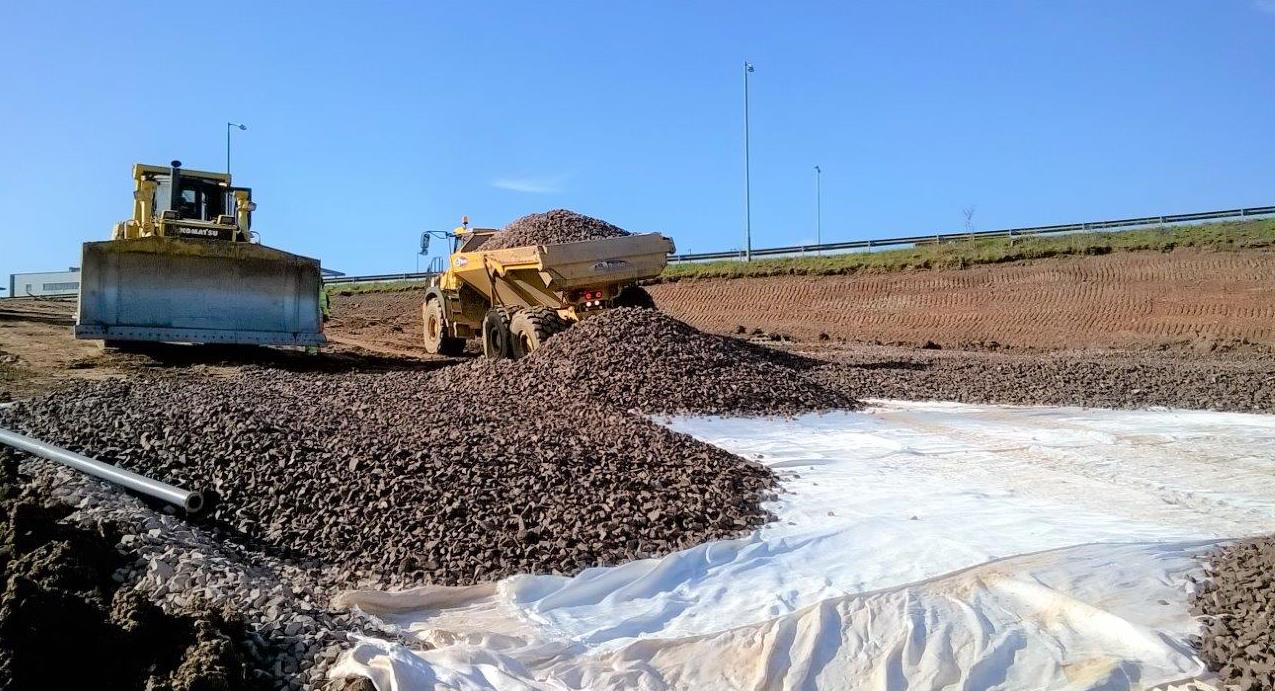 Product description:
High strength PET Filament Woven Geotextile is made of high tenacity and high molecular weight polyester or yarns. Wear-resisting, bursting resistant and high tensile strength, also provide different strength at low elongation.
Product features:
1. High mechanical strength in tensile strength, tear resistance, jacking resistance and puncture resistance.
2. Good elongation, fast stress dispersion and transmission, load distribution.
3. Large friction coefficient, not easy to slip during construction.
4. Excellent chemical resistance.
5. Corrosion resistance.
Product application:
PET Woven geotextile is widely used in soil stabilization, embankment, reinforced wall and slope, sidewalk paver, coastal and riverbank revetments, landfill separators and capping etc.