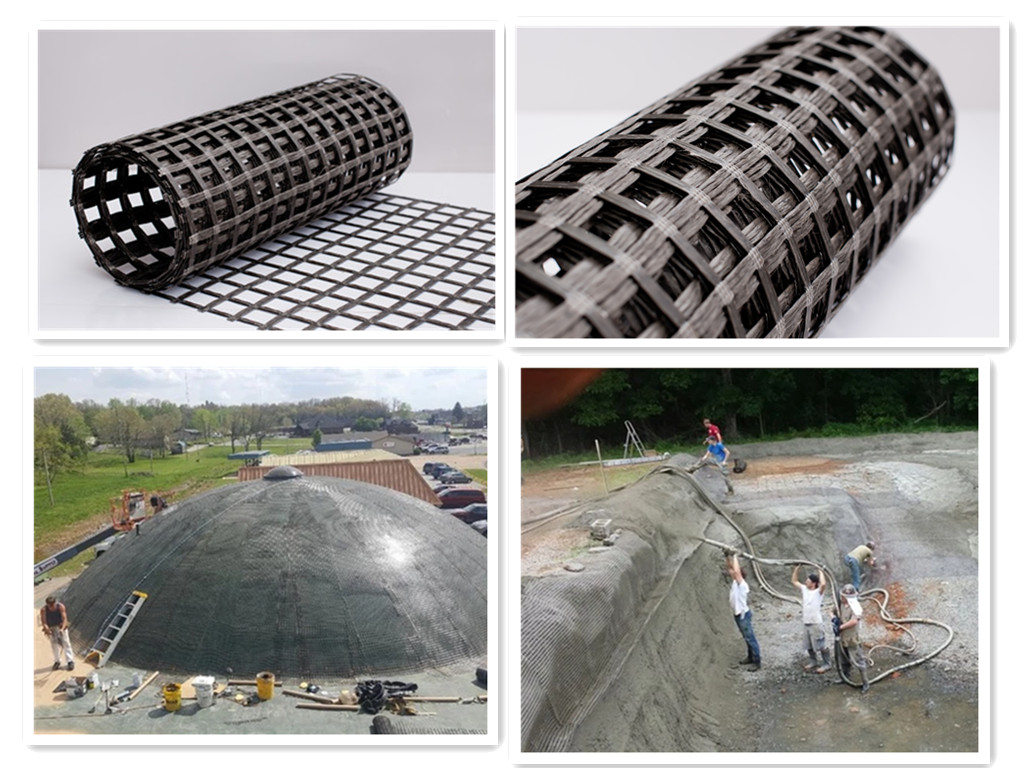 Basalt Geogrid Features:
1. High tensile strength in the warp and weft directions.
2. Low elongation.
3. Excellent temperature range.
4. Good anti-aging, acid and alkali-resistance
Details:
1. Model: 40KN/40KN ~ 400KN/400KN
2. Tensile Strength (KN/M): max 400kn/m
3. Modulus of elasticity: 79.3-93.1
4. Elongation: ≤4%
5. Highest work temperature: 650°C
6. Mesh Size: 25.4×25.4mm
7. Width: 1-6m
8. Adhesive Content: ≤20%
9. Surface Processing: High quality Asphalt, Polymer or PVC
Characteristics:
1.Can be used under super-low temperature and have good thermal stability.
2.High tensile strength and low elongation.
3.Good physical and chemical stability, strong resistance to biological erosion and climate changes.